The low cost personal tank was developed, in order to enable hydradynamic experiments more easily. The material of the body is polyurethane resin, which is lightweight.
・Fluid basic experiment
・Flow visualization experiment
・Fluid Experiment Education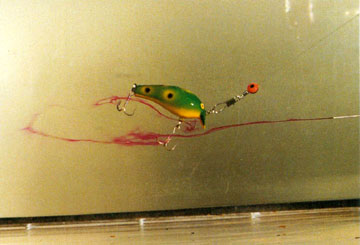 Visualization of flow around lure
This photo shows the test section of Personal Tank of special made for Professor Shunroku Nakamura. He ordered to us to product the test section with 10cm deeper than standard type. In this way, it is possible to design and product the experimental equipment according to the request of each client.

The test section of standard

The photos below show the experiment conducted by Prof.Nakamura in his research on river revetment.