The tank test is a test to confirm whether the actual ship satisfies the designed performance by using a model ship that reduced the size from actual ship. In hull form development, a tank test is conducted in two stages of hull form improvement test and performance check test. Then, the optimum hull form satisfied with design specifications is derived. In model ship manufacture, we pay close attention to handling your precious hull form data. And we have been making consistent manufacture from lines drawing to model ship cutting.
An example of hull form development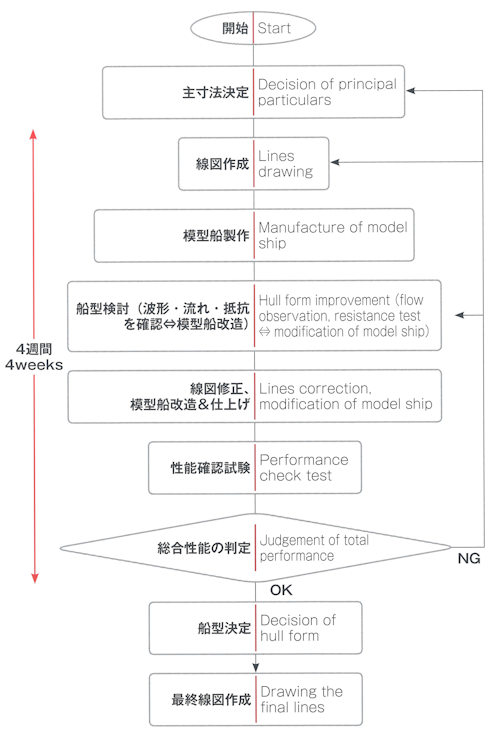 Hull form development of general merchant ships, fishing vessels, working vessels for short term & low cost. More than 55 vessels annually, more than 2,400 vessels in all( in 2018).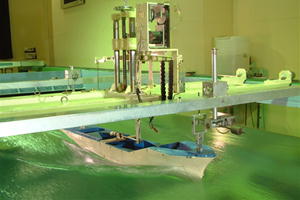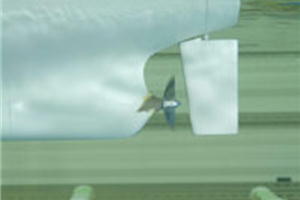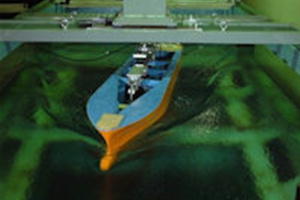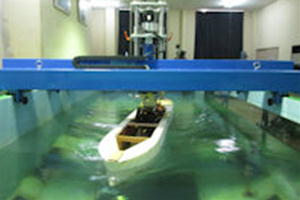 Planar motion mechanism test
Stream lines observation test
Flow on the surface of hull
Difference of wave made by model ship before and after hull form improvement
Process of manufacturing a model ship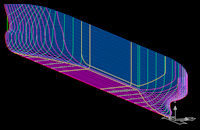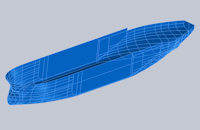 Making 3D surface hull form data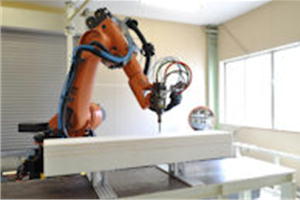 Making 3D surface hull form data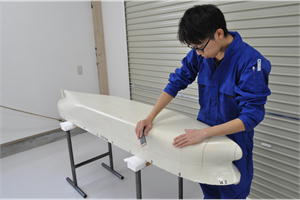 Final adjustment by expert engineers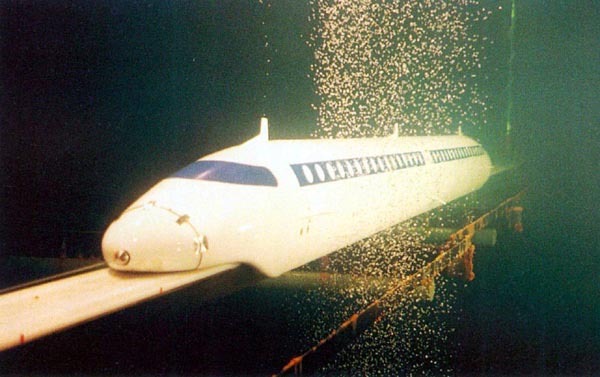 Scale model for the tank test of underwater train
(delivered to Kyushu University)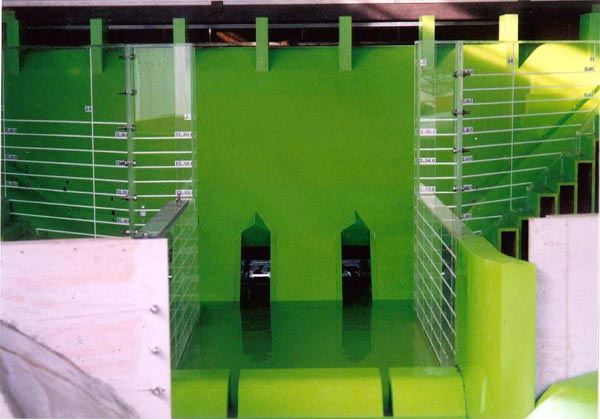 Model of dam for hydraulic experiment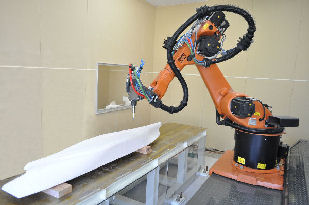 6 axis articulated robot for milling the model
She can shape the ship model by articulated arm with milling drill. Maximum size of the model being shaped is about 3,000mm/length and 600mm/width. The plastics for example hard urethane form or light metal are used for material of the model.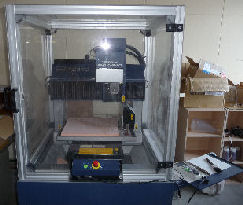 3-dimentional modeling machine
Model and its parts which have the size of less than 400mm are cut and shaped by him.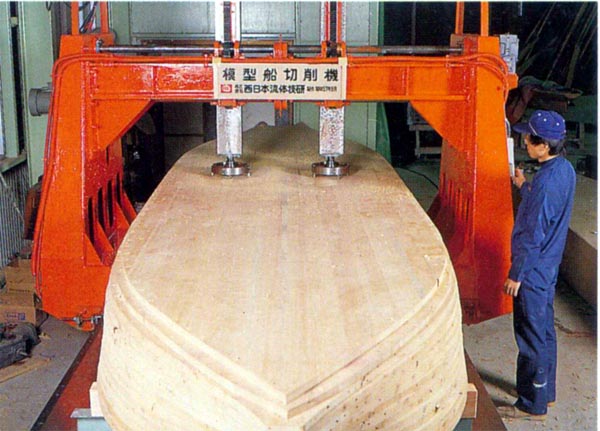 Milling machine for woody ship model with large size
Woody models less than 6,000mm length are milled by this machine in our model factory.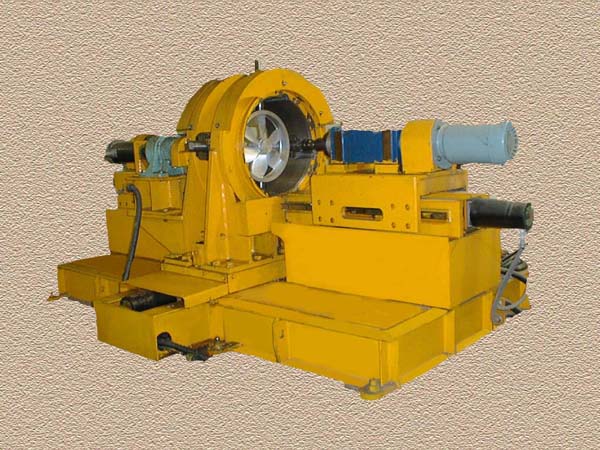 Propeller milling machine
It is possible to mill the model propeller less than 250mm diameter. The material of the propeller is aluminum alloy.